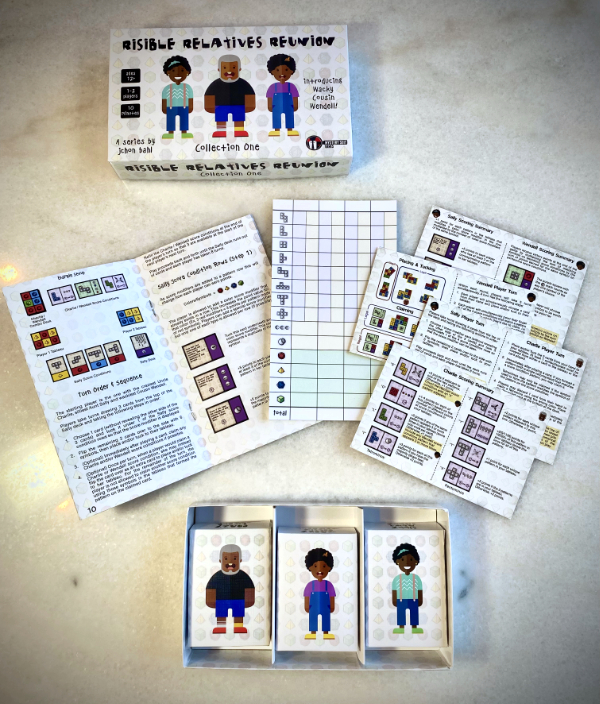 Wacky Cousin Wendell is the third game in the Risible Relatives Reunion series, completing the first Collection. Each game in the series is a standalone 54-card game for 1-2 players that can also be integrated with each game in the series for a different experience!
Wacky Cousin Wendell comes not only with its own game contents (cards, rules, game box) but it also includes a larger box and an insert to hold the contents of Crazy Uncle Charlie and Silly Aunt Sally too. The game also includes player aids for each player, a score pad, and a combined play rulebook that allows you to combine all 3 games for 14 unique gaming experiences!
Check out the Wacky Cousin Wendell game page for How to Play videos, Free Rules and Print & Play files, and complete the first Risible Relatives Reunion collection today!